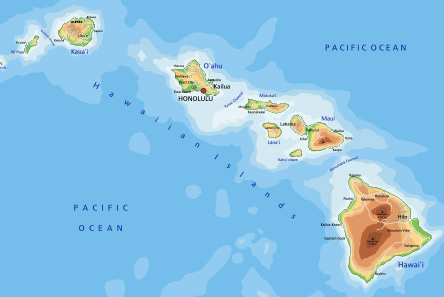 There is a lot of all-inclusive, semi-inclusive and customized packages available to top Hawaii destinations such as Maui, Kauai, Oahu, and Big Island.
People prefer different plans according to their interests, needs, and budget. However, an all-inclusive trip to Hawaii is easy on the pocket, more convenient, and lets you have a relaxation time even before boarding the plane.
For new families traveling to the islands, a fast paced all Inclusive Hawaii Vacations package is best. It includes flights, hotels, transport and more and takes some of the legwork and planning out of a multi-island Hawaiian trip.
Adding items or services in a customized package separately is also an option. It can be convenient, especially for those looking for a personalized experience, yet it's somewhat costly.
A typical all-inclusive package coves everything from the tropical lei greeting upon arrival right up to private transportation pre-arranged on the last day of departure and everything in between. Some packages may leave meals out to let customers have their own pick or include only breakfast and dinners or at times give free breakfast or dining credits.
TRANSPORTATION
From bicycle to moped rentals to limo transfers, private shuttle services, Jeeps, convertibles, SUVs, Wranglers 4WDvans and cars; you can include any type of vehicle in your package. A pre-arranged transport service can handle everything from airport transfer to private island excursion and also manages activities and destinations.
ACCOMMODATIONS
Hotels, when booked separately, can cost about $150 to $580 per night in Hawaii. An all-inclusive hotel is a cheaper option. Best deals include hotels that radiate a distinct Hawaiian identity with facilities such as a private balcony with picturesque views so you can experience the beauty of Hawaii from the doorstep. There are all kinds of hotels, villas, private estate or ranches, cozy private properties by the beachfront, renovated hotels with gorgeous pavilions and facilities for kids and budget condos in a single high-rise cluster to be added to a package.
FOOD AND DRINK
When on a vacation such as Hawaii, it's hard not to spend a good chunk of the budget on food as there are so many amazing places to eat. Three meals a day, at times can cost near about the price of an airfare. Depending on the class of restaurant and whether drinks are included, expect to shell out anywhere between $50 - 150.
Also, finding good local food at an unfamiliar destination is challenging. Breakfast and dinner are usually included in an all-inclusive package.
Most packages serve delicious local cuisines each morning and at the end of the day so you can concentrate on your activities. Expect an all-inclusive 3-course meal to have items such as mouth-watering steaks, seafood dinner, and also a romantic sunset dinner cruise complemented by a Hawaiian Luau entertainment and dancing.
ACTIVITIES
A Hawaii all-inclusive tour is meaningless without activities and there are endless options to try from. You can choose a semi-private tour that offers close-knit interaction with a tour guide who can show many off the beaten paths and lesser-known areas. Maui is popular for snorkeling, whale watching tours, golf, water sports, and sightseeing. Lana'i and Moloka'i are known for fishing, golfing, horseback riding and many rare discoveries. The popular Na Pali Coastline in Kaua'i has popular places for snorkeling, sailing and helicopter tours, and the Waimea Canyon has ancient taro fields for exploration.
TOP ALL-INCLUSIVE PACKAGES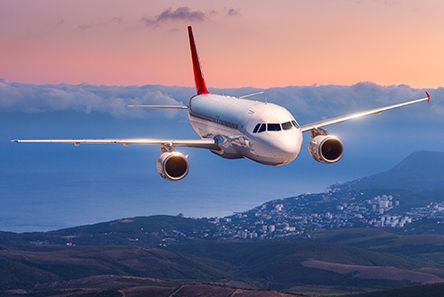 There are a variety of high quality vacation packages available for Oahu's Waikiki Beach, Maui, Kauai, The Big-Island, Kona, and Hilo. All-inclusive Hawaii Vacation packages available from all major United States cities to some of the most liked and traveled islands in Hawaii.
Oahu and Maui By Air 6 To 9 Nights: Starting From $1,019 Pp
Flight in and out of Oahu and Maui (including transfers)
3 nights stay in Oahu
Flight between Oahu to Maui
3 nights stay in Maui
Plus, Optional Activities To Add: Trip to North Shore's Waimea Bay & Turtle Bay, Pearl Harbour Excursion, hiking the Diamond Head Crater, Dinner Cruise, and Luau Show and; Snorkeling Adventure and Heleaka tour in Maui.
Price may vary from different destinations in the US, call or inquiry
Hawaii Big Island - Beach and Volcano Experience
Flight in/out of Big Island
Including transfer and car rental
4 nights stay in Big Island - Kona Beach
2 nights stay in Big Island - Hilo
Daily breakfast and dinner
Optional Activities To Add – snorkeling, coffee at Mauna Kea, golf courses tour, a tour of the coffee farm, watching the historic rock carvings at the Petroglyph Fields, humpback whale Watching Cruise and Hilo's orchard tour, visit the rainbow falls, and the Coast Scene Drive.
3 Island Tour of Hawaii Big Island - Kauai - Maui
Flight in/out of Big Island and Maui & Big Island to Kauai, & flight from Kauai to Maui
2 nights stay in Big Island, Kauai & Maui
Plus a wide range of optional activities to add and book with instant confirmation
4 ISLAND TOUR OF OAHU, MAUI, KAUAI, AND THE BIG ISLAND
Flight to Honolulu
Hotel stay at Waikiki
Beachfront Buffet / Dinner with Hawaiian Entertainment
Hike to The Summit Of Diamond Head
The Island Exploration Tour, Pearl Harbor Tour, Secluded Beaches Tour, Pineapple Fields Tour, A Tour Of The Famous North Shore Surfing Beaches, Road To Hana Nature Safari, Sunset Dinner Cruise (Optional), Circle Island Tour Featuring Volcano National Park, And More.
OUR HONEYMOON PACKAGES
Elegant hideaway honeymoon tour for couples with free meals, drinks, and exclusive meals. Read more about Hawaiian honeymoon at Hawaii honeymoon & HAWAII WEDDING – Please insert links to both topics here
Semi-Inclusive Maui Honeymoon Package Starting At $1,500 Pp At Sheraton Maui
dinner, cruise, luau, local lunch and dinner, and the pineapple tour, call for prices
All-Inclusive Honolulu Honeymoon Package Starting At $800 Pp At Hyatt, Waikiki 
getaway at the luxury Hyatt Regency Waikiki Beach and spa, call for prices!
Luxury Honeymoon Package Of Kapalua Starting At $2,090 Pp At Sheraton Maui
amazing beaches, pool area, free meals and alcoholic drinks and access to the exclusive club lounge
FLIGHTSTOHAWAII.ORG
An "all-inclusive" package isn't just a catchphrase, if you book it through the right company, you can actually save a lot on your time as well as money. 
Dreaming of swimming with the dolphins? Or taking a hike in a rain forest? Or want to tie your nuptial knot at a stunningly romantic escapade in Hawaii? Flightstohawaii.org can make it all happen with full ease and convenience with a range of all-inclusive custom Hawaii vacation packages to choose from.
WHY US
With years of experience as travel and ticket brokers; Flightstohawaii.org has been creating a unique holiday experience for hundreds and thousands of vacationers to Hawaii for years. Here you won't be treated as a typical tourist. Our aim is to squeeze the best of resorts, hotels, vendor activities, transportation services in an itinerary, and organize special group tours for our customers.
We are well known for our cheapest flight tickets in the market and apart from this, we have hundreds of tried and tested top hotels at every destination in Hawaii known for their authentic Hawaiian hospitality. Besides this, we have many local partners who know the island like the back of their hands and are committed to providing you with maximum choices of activities on the island.
Talk to us to discuss your options or complete a short form to our form here. Our knowledgeable executive will spend time with you to know your requirements to give you the best All Inclusive Hawaii Vacations package in your budget.
Whether you prefer a fast-paced, all-inclusive Hawaii vacation or you want to handpick from the adventures, cruises for Hawaiian cruises, sailboat, combination of island tours, epicurean tour, spa treatment, beach tanning at the best beaches sipping mai tais – we have it all under one roof and at the most competitive rates.
See every detail in writing before you pay anything as we will send an assorted list of the plan for your review before you are ready to pay.
Check out these great deals below or Call 1800-680-7350 / email us on [email protected] for more information.