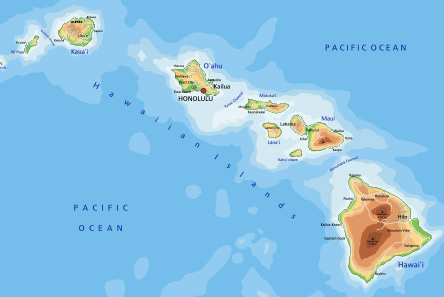 Flying to Hawaii is not cheap if you do not plan properly and buy right. Here's everything you need to know about flights to Hawaii including the best seasons, top airlines and their offers, main airports, and how to buy cheap tickets to Hawaii.
Currently, January is the cheapest month while December is the most costliest. Besides this, there are multiple factors discussed below that impact your flight price.
BEST ROUTE FROM THE US TO HAWAII
The shortest distance to Hawaii's Big Island is from the US west coast. There are many convenient direct flights from several airports in the west coast such as San Diego (SAN), San Francisco (SFO) and Los Angeles (LAX). It takes at least 5 hours to connect to the 2 international airports on the Big Island: Kona (KOA) and HILO (ITO). These are the best direct flight options available from the US.
DIRECT VS INDIRECT FLIGHTS FROM AMERICA
Other flights typically add a stop at the west coast airport. There are few exceptions for a direct flight from east coast like from New York. Indirect routes can easily save 25% of the travel cost like when you fly from Raleigh-Durham International Airport – RDU via Dallas to Los Angeles to Hawaii. The more stopovers added to the route, the more time it takes boarding, de-boarding and waiting.
CHEAPEST FLIGHT ROUTE TO HAWAII
The cheapest flight in peak winter seasons from JFK – HNL (Honolulu) on a JetBlue codeshare flight operated by Hawaiian Airlines with a layover (between 1hr 54min to 7h 58min) at Los Angeles, San Francisco or McCarran International Airport is $380 on Flightstohawaii.org.
HOW MUCH DOES A TICKET TO HAWAII COST?
Flight ticket forms a major part of the travel expense. The best ticket price depends on the distance between the airports and the number of stopover/s in between. With intense competition on this route, there are ample options from the top budget as well as full-fare airlines.
Domestic flight fare between the USA and Hawaii depends on the season as well as the carrier airline which may vary between $350 – 1000. From Europe to Hawaii, the prices are anywhere between $700-1400, from Australia to Hawaii $400-800, Asia to Hawaii $400-600.
HOW FAR IN ADVANCE SHALL YOU BOOK FOR HAWAII?
There seems to be a pattern in how airlines tweak their prices and it turns out that there does exist a "sweet spot" for buying the tickets for Hawaii. However, these are average figures and don't form a thumb rule.
On average, the best time to buy tickets to Hawaii is between 21 - 121 days before departure if you are booking from Europe, Asia, and Australia and from the US anywhere between 40 and 50 days.
CHEAPEST MONTHS TO VISIT HAWAII?
IThe cheapest months to fly to Hawaii are during the low season. It's hard to find cheap flights during the main peak season that run from mid-December to March. High seasons are Thanksgiving, Christmas, New Year, and school holidays in the summer and Japan's Golden week in April. If you are inclined to travel in these months you should definitely book around 4 months in advance or try seasonal flash sales on sites like Flightstohawaii.org.
Mid-April, May and September to October months are the best time to avoid the crowds and find the cheapest flight deals to Hawaii.
BEST, MOST COMFORTABLE AIRLINES FROM THE US TO HAWAII
Find out the amenities provided in top airlines flying to Hawaii from the US, destinations covered, and best airfares on these airlines.
SOUTHWEST AIRLINE
This is one of the best airlines connecting to Hawaii. Southwest airlines gears-up big time during high season for flights from California, and northern California to Hawaii. They add flights from San Diego (SAN), San Jose (SJC), and Sacramento (SMF). Less frequent routes like OAK (Oakland) – HNL are converted to daily flights during winters. Overall, the airline serves 5 airports in Hawaii, namely Kahului (Maui), Lihue (Kauai), Hilo (The Big Island), Honolulu (island of Oahu), and Kona.
SOUTHWEST BIG SALE:
Southwest has just announced sale on more routes so travelers will see more of their $59 airfare sales ahead. The best part about Southwest fares is that there are no change fees or cancellation fees. Also, if the price drops, you can cancel and rebook with the difference credited to your account for future travel.
Southwest flights in 2020-2021:
Flights from Los Angeles to Honolulu and Maui - non-stop starting @ $278 - $298
Non-stop flights from Las Vegas and Phoenix to Hilo starting @ $458- $470
Non-stop flights later from Denver to Hawaii (Kahului) starting @ $520
ALASKA AIRLINES
The rival, Alaska Airline is also known for its cheapest prices and occasional promotional sales. In a bid to catch up, Alaska airlines joins the price war with intermittent Hawaii airfares sale recurring with fares starting from $100 each way and inter-island fare starting $30 each way.
After adding the Boeing 737 MAX aircraft onboard, Alaska Airlines is eying covering the entire west coast (and beyond) flights. Besides this, their A320s have feature-rich generous legroom - 32" for standard, 38" for economy, and a whopping 55" First class.
There are no free movies or Wi-Fi, but if you reserve a personal seat at a reasonable price, there are several movies and entertainment options available.
At times Alaska Airlines prices beat Hawaiian Airlines from California. The airline serves all the prominent US cities like San Francisco (@472-512), Los Angeles only (@398 to Kahului), and San Diego (@420 - 555). Have a look at other cheap flight options on Alaska airlines here at Flightstohawaii.org.
HAWAIIAN AIRLINES
Hawaiian Airlines provides daily service to Hawaii from more North American cities than any other airline and about 150 inter-island flights. It is the only carrier flying jumbos from the west coast and it also makes it a lot easier for travelers from the East Coast as it ties-up with JetBlue to offer codeshare flights.
The airlines has also partnered with Delta airlines through the SkyMiles Frequent Flyer program helping save more on award bookings.
Hawaiian Airlines is adding flights to Honolulu, Lihue, Maui and Kona after introducing their new A312 neo planes.
Hawaiian Airlines offers its latest and longest intra-Hawaii flight on Boeing 717 between the island of Kauai (Lihue) and the "Big Island" (Kona) covering a distance of 263 miles outdoing its Honolulu and Hilo route (203-mile).
DOMESTIC FLIGHTS FROM THE US MAINLAND CITIES:
Arizona (@$500-600)
California (@$350-420)
Nevada (starting @$613)
Oregon (@$570)
Washington (@$950)
INTERNATIONAL FLIGHTS: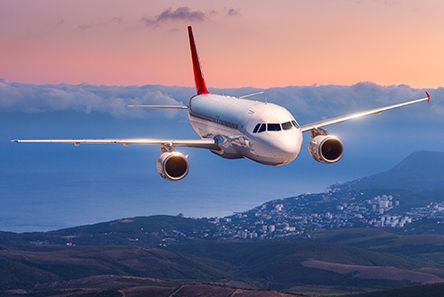 Pago-Pago (@$898)
American Samoa (@$948)
Manila (@$542)
Philippines (@$532)
Papeete (@$656)
Tahiti (@$656)
Sydney (@$798)
Australia (@$798)
UNITED AIRLINES
United Airlines has special Hawaiian themed livery worn by flight attendants and gives other special touches in-flight like serving Mai-Tais, Kona Coffee, and macadamia nuts along with island-inspired meals and wine to set the mood right for a Hawaiian trip.
United Airlines passengers traveling from Chicago, Washington DC or Newark can grab a Boeing 767 and enjoy United's Polaris Business Class in a 2-1-2 layout.
AMERICAN AIRLINES
American Airlines flies from 3 cities - Los Angeles, Phoenix, and Dallas and due to its partnership with Alaska and Hawaiian airlines and the comfort of Boeing 777 with real premium economy seats (38" of legroom) and lie-flat seats in a 1-2-1 layout with and direct aisle this serves as the most comfortable option. The airline also connects to 5 different airports in Hawaii.
WHERE TO BOOK
Check out more prices from top cities in America on Flightstohawaii.org. We are prominent travel brokers and consolidators serving the travel market for decades. Our volume purchases, affinity pricing simply means we offer prices that are not out in the open market.
We offer wallet-friendly prices all year round, popular cut-price deals, flash sales, heavy discounts on group booking and conditional fares so our clients can spend more at their travel destinations. To make the deal sweeter, all our prices are backed by a price matching guarantee and complete booking support service handling all queries, issues, placing additional requests, ticket cancellations and rebooking from a single point of contact.
Call our 24/7 toll-free helpline for best quotes to Hawaii today at 1800-953-8509.