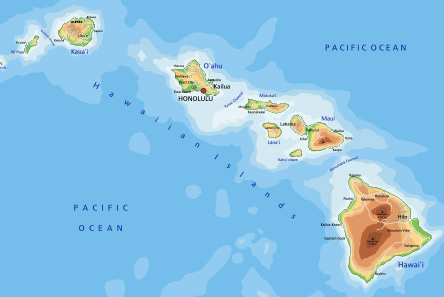 We at flightstohawaii.org, need to collect information which is personal as well as confidential to our clients as well as our end customers. We are utterly conscious of this aspect and respect your privacy and ratify on high priority the need to protect it. The information shared with us such as your name, address, credit card details etc facilitate your travel and make the process easier for you. Please be rest assured that an appurtenant paradigm supersedes the collection of all the information that is being collected from you. flightstohawaii.org as your Travel Consultant ensures in every way an end-to-end shelter of your privacy on our web-portal. We aim to be in line for and bring home the trust and conviction of the clientele that we have developed with our efforts and hard work.
The team at flightstohawaii.org apprises and regards your rights to the privacy of the personal information that is being disclosed. We at our end take ample steps to keep all your information under the wraps. We make sure that customers don't need to key in any of the information personal to them just for accessing flightstohawaii.org, although while registering or purchasing any of our product or services, some of the same information is required as well as crucial. For the very purpose of e-commerce, online ticketing and booking and other related transactions, we need to gather the certain information from our customers or the end-users in terms of transacting easily through the process. This information contains: Name, Gender, Address, Mode of Payment & its details (Viz. Card Number, Expiration Date, etc.), Date of Birth and Contact number as well. All this information helps our backend team to facilitate your and further add that "WOW" factor to your experience with us. With us you as our end-user as well as your dossier remain guarded and enveloped safely. Also, this data so collected is solely kept with flightstohawaii.org and is not shared, sold, traded or rented with any other third party vendors without the former authorzation of the customer, except otherwise told herein.
Also, please be apprised that the data/information mentioned above is shared with the airlines and/or hotels for the sole purpose of booking(s) and/or reservation(s) made by our users and also for the travel based product and services bought by them. There are certain services viz. transaction processing, Customer services, Fraud prevention, etc which are carried out by third party vendors and thereby they also need access to such information.
Anything apart from the situations mentioned here, the end-user would be notified before hand and given an option to disclose or to not disclose their data with third parties. For any further queries, the team at flightstohawaii.org is always just a call and a mail away.