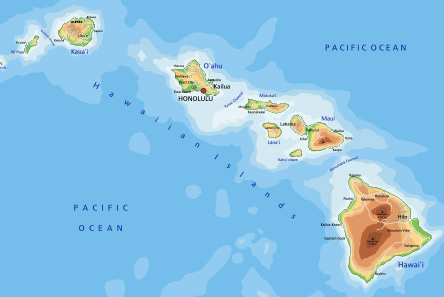 Hawaiian thrills are in full Sail – Get your ticket to a bragworthy beach day vacation
Flightstohawaii.org brings to you all the top-rated cruises to Hawaii on a single platform. Select from a wide choice of cruises offering flexible itinerary items you can pick from, suites in different sizes with an all ocean view, multiple cabin class, with/without balcony, and a range of other facilities.
It's a Rally Cry For All The Vacation Thrill-Seekers, Globetrotters and Travel Adventure Aficionado!
Winter vacations are round the corner and this is a good time for an all-inclusive cruise to Hawaii. Have a trip of a lifetime with the widest possible choice of Hawaiian Cruises and get spellbound by this magical Pacific destination.
TRADE "SEA DAYS" WITH "SEE MORE" ON AN ALL-AROUND ALL-STAR HAWAII CRUISE
These all-around tours essentially mean you get more time on the island itself – each day, every day! Take an island hop-off tour for nearly 100 hours and capture the spirit of all the popular islands of Hawaii- Oahu, Kauai, Maui and the Big Island. Spend days between some of the world's most exotic travel destinations in Hawaii.
What's even better, you start on a convenient Saturdays departure so you can plan a vacation schedule without any hassles.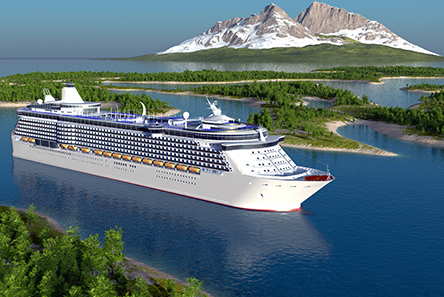 NEW! HAWAII AND FRENCH POLYNESIA CRUISES
Explore two world's – The Hawaii and the French Polynesia in one vacation. There are many Hawaii cruises from Honolulu or Pape'ete designed to make the most out of your time in these regions.
Enjoy the enchanting Napali Coast from the vantage point of a cruise or set your foot on the Bora Bora's sand-fringed motus (islets) and enjoy the turquoise lagoon protected by coral reef. Explore the ocean's depths in Tahiti or lay at the black-sand beaches, waterfalls and 2 extinct volcanoes, attend luau celebratory feasts or simply sit back and take in the stunning views from the cruise.
ISLAND-HOPPING & SHORE EXCURSION CRUISE
Who wouldn't want to visit one beautiful isle to the next on this 7- 14-day sailing paradise? Spend overnight in Kaua'i; your first port, and snorkel with sea turtles in the sheltered waters of the Molokini Crater.
Up for an outwardly Road trip full of nature abounds?
Take a scenic drive on the Hana Highway surrounded by thrilling cliffs and waterfalls. Witness the Rainbow Falls pours over a lava cave in Hilo. Trail in the Nuku Hiva, the largest of the Marquesas Island popular for its unforgettable scenery.
Enjoy lush, jagged peaks and stately guarded pristine beaches filled with black sand. Explore the Polynesian charm of the imagistic Taiohae Cathedral and browse the local market for unique Tahitian products.
WHY IS A CRUISE BETTER THAN ISLAND HOPPING?
Ever wondered how much can a cruise save out of your limited vacation budget? Here are some solid stats:
All Inter-Island Transportations Covered
While island hopping sounds like fun, it is also a waste of precious vacation time waiting at the airports for inter-island flights and needless to mention, the inter-island transportation expense. Inter-island transport estimate is around $700 per person at places like Hawaii, and a one-way island-hopping flight costs about $180 per person. But on a cruise, all this is covered as you'll go from island to island on-board.
It Makes Financial Sense
Traditional land vacation pile up a lot of costs that burn a hole in your pocket. Expenses like meals, transportation, and hotel stay quickly adds up. The average hotel rate in Hawaii is around $319 per night and for a 7-day stay, your budget will easily overrun $2,000 for lodging. Add $600 for a one-week meal per person and you're already over $3,000. In contrast, a cruise includes all this and provides you even more complementary add-ons like restaurants on board.
Discounts
Many of our cruise plans offer discounts if your party consists of any member who is of age 55 or above and many of these packages will have the third or the forth passenger attractively discounted.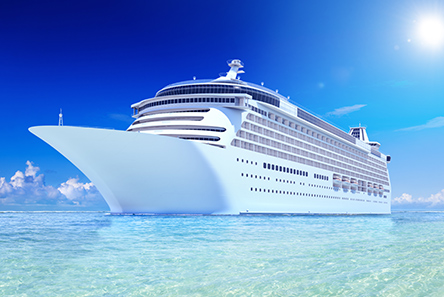 Just Unpack Once
Island hopping calls unpacking and re-packing several times over, but on a cruise, this is done only once.
Things you can get from the cruises we provide:
lucrative Cash Back and vouchers to spend on Board or Gift Card – (Limited offer)
An All-Inclusive Cruise
Black Friday Sale: Up to 30% Off Cruise Fares!
Book now, pay later (Conditions applied)
Exclusive offers for our Loyalty Club members
Exclusive Offers when you enroll with our Cruise Line's Loyalty and other Program Benefits!
Free Price Protection
Choose from a range of rooms
ROOM INTERIOR WITH VIRTUAL BALCON
2 beds convertible to a queen-size bed with luxury hospitality mattress and Euro-Top mattress, PowerPulse shower Massage for deeper relaxation and a host of amenities like yoga mats, sofa bed are available in these comfortable staterooms. There's even a third Pullman bed.
BUDGETED CRUISE CABINS
However, we only offer the best handpicked cruises, so even if it means that you are looking for cheaper cabins, there won't be any compromise on the amenities and comfort. Budget cabins have two twin beds with a pull-down bunkbeds above them ideal for a family of four. You will have your own personal bath and most of the time you will get to pick your preferred location.
What's more, you'll get the same shipwide amenities like access to all the restaurants, shows, and onboard activities. You can pre-book shore excursions (where it's not included), spa treatments or specialty dining.
These budgeted cruise cabins are best for those who don't intend to stay inside. They can have more flexibility and spend more on add-ons as per their liking.
FACILITIES OFFERED ON THESE CRUISES
Conference Center
Bar & Lounges, Dining Venue
Entairtainment Options
Outstanding live chamber music performance and the best of music on sea
Traditional cruise Vegas-style revue (theatrical entertainment, song-and-dance)
Activities
Outdoor sports court, a jogging track, and a fitness center
Spa & Salon
Kids & Teens Area, Kids' pool and a video arcade
Hot tubs, casino, shopping, and an art gallery
ALOHA, HAWAII CRUISERS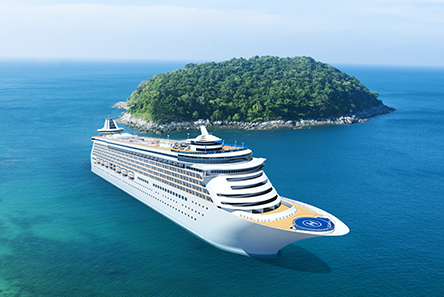 Enjoy America's most picturesque islands on a cruise vacation full of soothing, serene days by the water, explore the verdant natural beauty of the islands or immerse yourself in a truly intriguing Hawaiian culture.
Flightstohawaii.org its all about fun vacations at sea and ashore. We are one of the biggest travel brokers and travel consultants providing the cheapest airfares and top of the line cruises under one roof. Our aim is to provide the best possible selection of cruises for all segments of travelers so that they can enjoy a unique experience against the backdrop of some of the world's most beautiful beaches and islands of Hawaii.
We offer all cruises types; popular as well as luxury and exclusive cruises lasting from 7-18 nights. Some cruises take place entirely in the islands, while others begin or end in ports such as San Diego, Los Angeles, San Francisco or Vancouver.
Call on our toll-free number and know about the popular luxury tours, featured cruise deals to fit in your budget, holiday cruises, honeymoon cruises, family cruises to some of the best ports around the world.
Our toll-free number 1-800-953-8509 is open 24*7 so get your best quote and book now for a lifetime experience this holiday season.