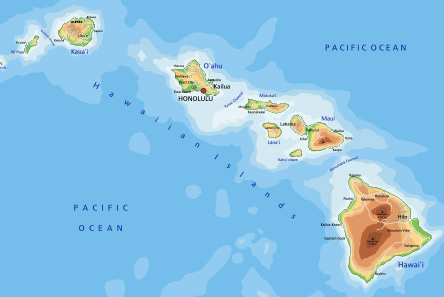 Hawaii is a remote island chain tucked away in the Pacific Ocean. This volcanic archipelago consists of 137 islands spread over 1,500 miles is synonymous with paradise. The Hawaii vacation trip is a complete package that consists of everything one is looking for in a vacation. The sugary beaches flanked by lush green hills, lofty volcanic peaks, world-class surfing, and snorkelling sites, a balmy tropical climate year-round.
Planning For Your First Trip to Hawaii? Here's What to Expect from Your Hawaii Trip.
Hawaii consists of 8 major islands plus 124 minor islands strung like a necklace across the Pacific consists of Technicolor reefs, thronging shoals, and world-class gleaming white, black, red and even green sand beaches, turquoise waters.
A trip to these main islands offers unique attractions, variety, and colour. Some of the most visited islands are Oahu, Kauai, Maui, Lanai, Hawaii (known as Big Island), Molokai including Kahoolawe which is uninhabited and Niihau which is privately owned.
Hawaii's popularity can be gauged from the number of tourists visiting each year reaching around 6.4 million.
PLANNING FOR A TRIP TO HAWAII - HOW MUCH DOES A TRIP COST?
GETTING THERE – BEST AIRLINES TO FLY TO HAWAII
The most popular season to visit Hawaii from the US is in winters as Americans prefer to thaw in Hawaii's balmy weather. This also means higher prices; however, flight options are in plenty as several airlines start their seasonal services to cater to the splurging market.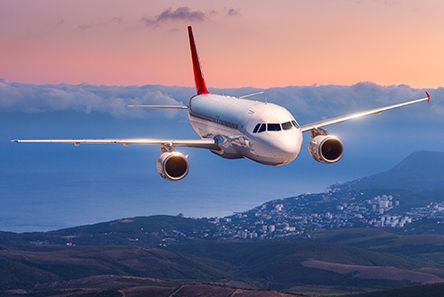 Hawaiian Airlines offers most flights to and within the mainland and also partner with JetBlue, American, United, and Delta which it's largest partner offering booking through SkyMiles points.
Both United and Alaska Airlines also have a special focus on Hawaii Island and create a special touch on their flights to Hawaii. Both these airlines came up with their groundbreaking offer of $99 which was quickly outdone by the Southwest with their iconic deal of $49.
Other airlines, such as Alaska caters to most of the West coast and offer cheap tickets on a Boeing 737 MAX. Delta, on the other hand, caters to the Pacific Northwest region extensively with maximum flights from Seattle and Portland.
American, Allegiant, and WestJet are also popular for their frequent nonstop flights from most major cities across the western U.S.
Average flights to Hawaii costs anywhere between $100-450. Flights from west coast cities like San Francisco or Los Angeles are much more affordable than flights from the Mid West or further East Coast cities like New York City due to the distance.
But airlines are not the only way to travel to Hawaii as you can also take an all-inclusive Cruise to Hawaii.
Flightstohawaii.org is one such travel broker which specializes in cheapest fares, affordable package tours and cruise booking service all under one roof. We provide the cheapest rates for your flight booking to Hawaii both from the mainland and inter-island. With winter approaching and our Black Friday sale in full swing, you can expect the best discounts of the year here on Flightstohawaii.org.
ACCOMMODATION
Depending on the luxury and services, a hotel may cost anywhere between $150 to $580 per night in Hawaii. Cheaper alternative options are Airbnb or a camper van or RV rental that may only cost around $150.
FOOD AND DRINK
It's hard not to spend a good chunk of your budget on food as there are loads of amazing places to eat. Depending on the class of restaurant and drinks included, expect to pay $50 - 150.
ACTIVITIES
Hawaii has endless options for activities. Maui is popular for snorkeling adventures, whale watching tours, golf, water sports, and sightseeing. Lana'i (The Pineapple Isle) and Moloka'i (The Friendly Isle) is best known for golfing, horseback riding, fishing, and many rare discoveries. Kaua'i (The Garden Isle) has popular places like the Na Pali Coastline known for snorkeling, sailing and helicopter tours, and the Waimea Canyon popular for its ancient taro fields.
A majestic full-day circle tour may cost between $100 to $150, a Water Park Day Pass around $52, dinner cruise around $105, and Molokini and Turtle Town Tour with Lunch around $140.
TOP HAWAII HOLIDAY & SEASONAL TOURS
Looking for something more seasonal, than try out these holiday tours to Hawaii popular for their occasional events.
FEB –APRIL (SPRING BREAK, EASTER)
Weather during Feb-April is not as desirable in the US but lovely here in Hawaii.
For ideas, check out our top selected attractions and activities in Oahu:
Authentic Luaus
Swim & Snorkel with the Turtle in Waikiki
Exploring the Pearl Harbor Historic Sites
Makani Catamaran Sail
JULY –JULY (SUMMER VACATION)
Children's' summer vacations during Jun – August is a popular choice for traveling to Hawaii. Oahu fits the bill, specifically Waikiki for numerous lodging and dining options along with many bars, restaurants, shopping available as well.
Major Hawaii festivals in July:
Pineapple Festival in Lanai
Prince Lot Hula Festival Oahu
Koloa Plantation Days in Kauai
NOV. 16–NOV. 26 (THANKSGIVING)
The season sets in with the arrival of humpback whales and the larger holiday crows of December still out of sight. Must visit is the Rock-A-Hula Thanksgiving, the colorful and music-filled Waikiki Holiday Parade, numerous resorts offering special Thanksgiving dinners against the unobstructed tropical sunset and the Thanksgiving Volcano Tour: of the Kilauea volcano caldera.
DEC. 19–JAN. 7 (CHRISTMAS AND NEW YEAR)
Cruise off the coast of Oahu and enjoy Christmas festive onboard including DJ and live singers and catch the terrific views of fireworks along the coast.
Celebrate a memorable New Year's Eve at the 750-seat Royal Hawaiian Theatre with special shows offering tribute to Elvis, Michael Jackson, Lady Gaga and Elton John.