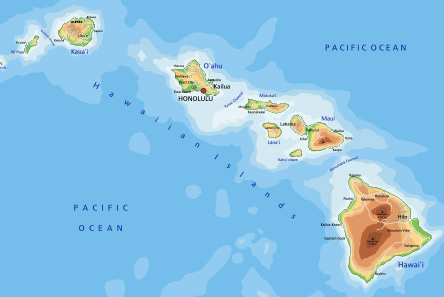 Flightstohawaii.org brings to you the largest and the best variety of Hawaii vacation packages that are designed keeping in mind every interest and segment.
Flightstohawaii.org is an old and reliable holidaymaker serving thousands of clients around the globe per year. We provide weddings, reunions, group tours, sports trips, activity and adventures tour, and more.
FLEXIBLE VS ALL-INCLUSIVE PACKAGES
Our packages are flexible so users can create their own vacation packages by combining the services. They can also pick from readymade all-inclusive packages with all the fine points arranged right up to the smallest details. Our all-inclusive packages deliver quality service economically covering all the costs from flights, car rental, meals, accommodation and activities such as luaus, dinner cruises, excursions, road trips, and more without cutting corners.
OUR TEAM
Confide in our well-informed team who have first-hand knowledge of the area and can explain the tour properly. They work relentlessly to chalk out the best itinerary suiting every budget.
GROUP TRAVEL DISCOUNTS
Planning a trip for a group can be challenging when it comes to getting the right accommodation, arranging transport, and taking care of other fine points. Not only will we take care of it all, but we provide attractive discount on your group travel.
TOP CLASS LAND AND SEA VACATIONS
Also talk to your travel agent to add some sea travel to your vacation. Extending your outreach within different ports can easily enrich your trip. We arrange seamless accommodation transfer from onshore to the cruise ship and arrange all the desired shore activities that will really enhance your itinerary and save time too. Check out our Hawaiian cruise packages at the best rates.
BEST POOL OF HOTELS
We believe that cheap Hawaii vacation packages don't have to be "cheap".
The hotels we provide are three-star hotels or better and include many beautiful beachfront properties at very reasonable rates. There are tons of options in hotels that keep drawing guests back for experiencing an authentic Hawaiian hospitality.
Hotels & Villas

We have a big pool of accommodation that are fully rated and are tried and tried and tested options. These include exotic golf villas, quaint cottages and opulent suites in beachfront resorts with an unobtrusive seafront that includes premium amenities like golf course, tennis court, pool and jacuzzi, lounge and bar, shopping arcades, concierge and shuttle service.

Most of these properties have an unsurpassable ocean view and are within a walking distance from the beach, shopping centers, surrounded by local markets, bars, and eateries.
Budget Condos and Vacation Rentals

For those looking for cheaper options, there are vacation rentals and budget condos - single high-rise or a cluster of low-rise units offering better privacy and convenience with facilities like full kitchen/B&B, a washer and dryer, a private phone.

Booking any of these options with us means you get the timely assistance of our 24/7 toll-free support in case you get stranded anywhere.
TOP DESTINATIONS
KAUAI
Kauai is an island that simply begs to be explored and it won't leave you disappointed for choices. It has gorgeous state parks, Waimea Canyon, countless waterfalls at St. Waialeale, 10 stunning golf courses, delicious cuisine, and Polynesian revue.
Oahu
Oahu offers a classic Hawaiian experience from iconic Waikiki Beach to the laid-back North Shore and a vibrant nightlife of Honolulu. There's the climb to the Diamond Head volcanic cone for the outdoorsy kinds and urban enthusiasts can try browsing modern restaurants and shops around. Oahu is also the birthplace of surfing.
Kona
This is the biggest, youngest and most diverse piece of Hawaii is truly spectacular. Travelers can savor a cup of Kona coffee under the spectacular sunset, try some sumptuous food and traditional dance. Spend time hiking or relaxing with a soothing swim in the lagoon, or scuba dive or swim with the dolphins.
Maui
Maui features some of the most stunning sites in the world. There is a hoard of activities to try from hidden waterfalls to biking down an extinct volcano or swimming with the sea turtles. There is a championship golf course and 120 miles of expansive beaches ideal for relaxing, windsurfing, or snorkeling.
Hilo
With abundant natural beauty, this adventurous island is perfect for those who like to go out and about and enjoy excursions like volcanic hike and breathtaking sunset at the hilltop.
HAWAII TRAVEL DEALS ON FLIGHTSTOHAWAII.ORG
HAWAII TRAVEL DEALS ON FLIGHTSTOHAWAII.ORGDiscovery tour through Waikiki, Oahu, Kauai, Maui and 3 other destinations in Hawaii. Package Includes:

Pearl Harbor guided tour and see the highlights this 58,000 ton WWII warship
North Shore beaches surfing and the relaxing at the stunning Hanauma Bay
A visit to the Macadamia nut farm, and the Dole Pineapple Plantation
Waikiki Beach walk and shopping on Kalakaua Avenue
cascading waterfalls and Kauai island tour
Lao valley tour
Whale watching at the Kaanapali beach
A short tour of the Akatsuka Orchid Gardens
Excursion to Hawaii Volcanoes National Park and the Halemaumau Crater followed by a relaxed day at the beach, sauntering through the old town of Kona and a fabulous evening event

THE ROYAL KONA EXPERIENCESave $60 per day! Book now before Christmas

Our package includes a luau, dinner cruise, coffee country & orchard tour with all-inclusive meals & more! Flexible itinerary starting at $325/nt

OTHER TOP RATED HAWAII VACATION PACKAGES

Sunset and Moonlight Manta Ray night snorkeling trip – call for special prices or add this to your already existing itinerary
Island-hopping 6-night adventure tour of Maui and Kauai, package from $1,049
Oahu & Maui 6-night Island-hopping adventure tour starting from $750
Big Island & Maui 6-night multi-island adventure tour starting from $900
Royal Lahaina tour bundled with the room, breakfast, car rental – package from $ 335/nt, you save $95 per day!
Book your Hawaii Honeymoon package and Cruise with Flightstohawaii.org!
OUR MOTO: KNOW BETTER AND GO BETTER
Flightstohawaii.org is one of the most trusted travel organizers. At Flightstohawaii.org you will find the lowest airfares because that's what we are known for, free travel guide, worldwide rental listing suiting all budgets and other ancillaries at best possible rates – all under one roof from the name you can trust.
We check hundreds of sites, and have affinity deals with airlines and local hotels, make bulk purchases to help you save up to 40% on your trip to Hawaii. Call our toll-free support 24/7 to check your options and book your best quotes today! Avail up to 30% off on during our Black Friday booking and avail other complementary services on group booking.